KYRA FEST!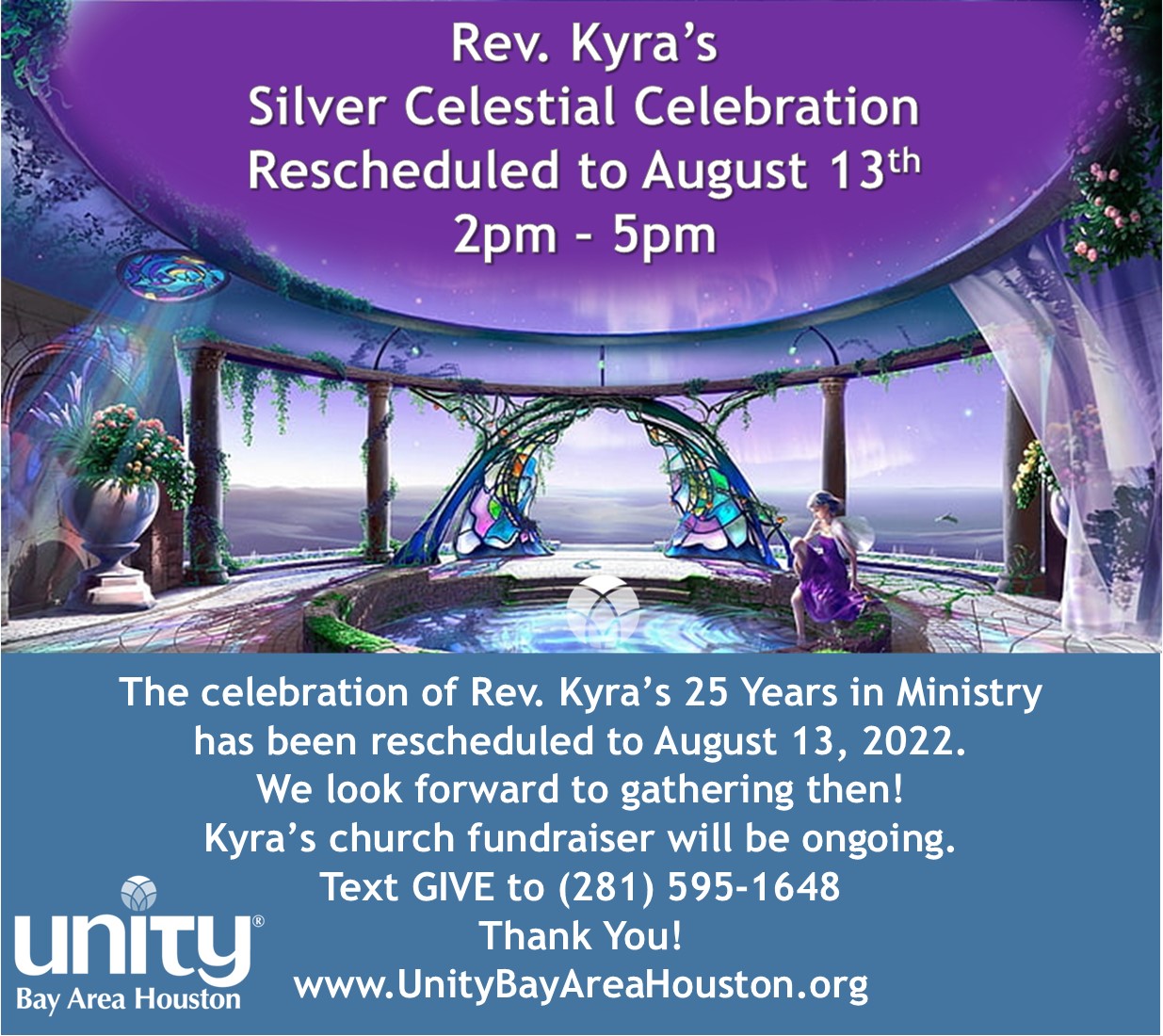 Rev. Kyra's Silver Celestial Celebration
Saturday, August 13, 2022
2pm-5pm
You are cordially invited to the celebration of Rev. Kyra Baehr's 25 Years of Ministry! 
We would love to see you in person, AND we will also have a Zoom at 3:30pm for those who wish to join us digitally. Please click the button in your bulletin to RSVP to request the Zoom link or email Ellen: ellenrog@gmail.com
Personal emailed messages and YouTube videos are also welcome!
For her anniversary, Rev. Kyra is requesting a church fundraiser to support Unity Bay Area Houston.  So, please Text GIVE to (281) 595-1648, then choose the Fund category: Kyra's 25th Anniversary.
There is also a Facebook Campaign available on the Unity Bay Area Houston FB page.